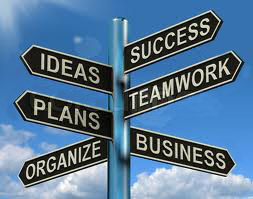 Through the years, we have consulted, represented and/or collaborated with several writers, directors, producers, production companies, distributors and Industry executives. Below are some reviews and recommendations from those who have worked with us in some capacity.
From the moment Alexia joined our production team as a Producer, she stepped up and the project got immediate traction. Alexia brokered a major  distribution deal for the film and her huge network of contacts has allowed her to pitch our project to actors and directors. Her charm and wit makes it easy to talk but her savvy of the current film industry is razor sharp and dead on. Alexia's insight, suggestions and advice are always presented in a professional manner and we have gained movement in the project by acting on her input. Any project would benefit in many ways having Alexia Melocchi on board.
Wain Bradley, Producer, BRADLEY MEDIA LLC
Alexia has always been for me and my team the most open and positive person we have met in Hollywood over the last 15 years. For a foreign based producer like me, she is key professional on the West Coast , always well connected and efficient. In addition to her wide experience with writers and directors, she has a real taste for great scripts, based on her natural attraction for a solid sense of storytelling, leading her to package powerful scripts with strong international and domestic appeal. I can recommend Alexia to all professionals and wish them luck to have her as a business relationship.
Fabien Liron, French Producer, GAUMONT FILMS
As a screenwriter of over thirty years ("Moby Dick", "Cleopatra", "Stranded") and out of the many agents and managers who have represented me over the years, Alexia Melocchi has well earned my admiration and respect as a loyal, hard- working and very honest rep and producing partner. Alexia doesn't owe me- I owe her- my undying gratitude.
Anton Diether- WGA screenwriter
My experience with LITTLE STUDIO FILMS has simply been amazing. As an author, I've experienced my fair share of rejection slips and disappointing news. I've had my hopes built up at times, only to have the proverbial rug pulled out from under me. But this journey with the wonderful people at LITTLE STUDIO FILMS has been very different. I'm pretty sure the reasons have much to do with vision and passion. ALEXIA MELOCCHI and ALEXANDRA YACOVLEF are not afraid to dream big. In fact, this is what makes them tick. And that translates into passion, which quickly becomes contagious. This powerful enthusiasm has touched and motivated me. And I believe that one day soon it will go viral."
DAVID R. STOKES, Best-Selling Author, Screenwriter, and Minister
After being accepted to The Recording Connection I was very excited to get my future started. They paired me up with Alexia Meloochi, my Screenwriting Mentor. Once they gave me her contact information it was time to get started. Alexia kept me on pace for my story line and its length never letting me stray. Every question I asked her was always given an honest and professional response. In ten short weeks, she was able to help me convert my amateur script into something that will be taken seriously in the film industry. It's a blessing to have someone with the experience, the expertise and the patients that Alexia brings to the table to help me succeed. Having this one-on-one basis has been the key, there are no interruption's in each week's lesson because it's been exclusive to me. I couldn't be happier with the way things have worked. If you want a screenwriter to help you who actually cares about what she's doing, Alexia Melocchi is the perfect fit. She delivers.
Scott Herald, Screenwriting Student, THE FILM CONNECTION
I highly recommend Alexia and Little Studio Films. As a Writer, I retained her to work with me on my TV series Central Booking. She brought in an excellent director and superb cast. The end result was a great Pilot that continues to draw rave reviews. I have recently retained her to work on a second project. Alexia and her business partner Alexandra are marvelous.
Marty Johnson, Producer
"Alexia Melocchi has represented me for a short time, but I'm already thoroughly impressed with her knowledge of the industry as well as the players involved. Her motivation and guidance inspires me. Her unique vision allows her to see opportunity and talent when other are blinded by the status quo. She has the courage and fortitude to take on new creativity when most are content with representing only noted artists. Alexia is passionate about her craft. She possesses a unique caring not only for those under her umbrella, but people in general. She wants people to succeed. Alexia has accomplished more for me in the last several months than I have in the past eight years. In an industry consumed with superficial extravagance, Alexia is a rare gem. It's been an amazing journey thus far and I'm excited about cultivating our relationship. I'm eternally grateful for the opportunity to work with Alexia and Little Studio Films."
Scott Leddy – Author
Alexia is a talent scout, she discovers amazing talents from all around the world and she transforms their dreams into reality. She's a true professional, creative, smart, patient and a very sweet person! Alexia always pays  close attention to details… I'm so lucky to met Alexia on my path and i really hope that our collaboration will continue for long time.
Matteo Tondini, Commercials and Film Director
I personally experienced how Alexia Melocchi is well introduced and accepted among the big filmmakers in Hollywood. She is also incredibly determined and she never gives up until she comes to a deal.
Valerio Massimo Manfredi, International Best Selling Author and Writer
"One of the most important days in my life was when Alexia told me she wanted to be my manager and that I was part of the Little Studio Films' family.The hands on dedication, commitment, passion, knowledge and more that has been given to me and my work is beyond measuring. Words of thanks do not seem enough, but that is what I have.I thank you deeply and I hope my work yields some success to make us all proud."
Elizabeth Sullivan, Published Author and Screenwriter
"Alexia Melocchi of Little Studio Films, saw the vision and viability of a long enduring project that had left me contemplating a compromise. Immediately she breathed new life and light into my "creative juices." Alexia generated new insight and directional support from her years of gained knowledge and skill sets. New horizons now loom as we reach a level I never thought possible. Even her name itself reveals her true nature and abilities as "defender and helper."
L.D. Brennan, Whirlwind 777  Productions
Alexia is a respected consummate professional who chooses her film product carefully; as she is well connected with the current and upcoming distribution trends. Likewise her no-nonsense attitude coupled with her frankness gives her an edge on the film set. Having known Alexia for many years, I've found her to be a focused individual who goes the extra mile, honest and a delight to work with.
Jordan Randell, Producer, Password Pictures
I have experienced professionalism and compassion when partnering with Alexia and Alexandra. Their advice and direction have helped me become a better writer and even a better person. I would not have the skill set I do now if it wasn't for Alexia taking a chance on an unknown like me. I would not have an option and an IMDB credit if it wasn't for them. I owe a lot to those ladies. Have they asked for anything in return? Only that I do the right thing when my career is concerned. And that's exactly what a professional would ask of a writer. Top notch professionals with years in the business, Alexia and Alexandra are the go-to people for anything in the film industry. True to their word, they go above and beyond to satisfy clients and make lasting impressions with all who work with them.
Katherine VanPelt-  Screenwriter

Alexia is amazing, generous, insightful, caring, and visual person. She clearly sees the whole picture – the business side and the technical side. She gave really wonderful writing suggestions to improve the script. I welcomed and received it all! It was a pleasure to brainstorm with her, see different points of view. She would point out areas that she enjoyed reading too.
What I love about Alexia is she sees the whole movie – beginning, middle, and ending. She knows what areas need to be deleted, tweaked, and fine-tuned; and she understands what moments to capture and elaborate thoroughly, to thread a deeper chord that resonates with the audience.  She has a gift of encouragement and does it with radiant finesse!
Jennifer Gremillion- Screenwriter and published Author

I've known Alexandra since I served as International Editor at The Hollywood Reporter in the 90s. I could immediately see that she was detailed-oriented, highly driven in her work and fiercely fair in her outlook. And highly knowledgeable. I'd recommend her management, sales and executive skills highly at whatever company is fortunate enough to hire her.
James Ulmer- International Editor Hollywood Reporter
Let's leave aside what a really nice person Alexandra is and what fun it is to have breakfast, lunch or dinner with her, or how she knows absolutely everyone. What matters about Alexandra is her great understanding of the motion picture business, her wealth of knowledge of so many different parts of it, and the terrific energy she brings to her work. I whole-heartedly recommend her.
Harvey Frost – Film and Television Director – BAFTA Member
"Alexia Melocchi has been my manager since 2009 and my experience with her in the ensuing time has been nothing short of amazing. Alexia is a true professional, energetic, dedicated and extremely knowledgeable in all aspects of the business. Her creative guidance has elevated my writing and she's done an unbelievable job in marketing my scripts. More importantly, Alexia truly cares about her clients and it always shows. I feel extremely lucky to be part of the Little Studio Films family and highly recommend Alexia to take your writing career to the next level."
AJ Ferrara, Screenwriter/Producer, MAGIC CITY PICTURES

Alexandra Yacovlef and Alexia Melocchi sold five of my movies in the worldwide distribution arena. They were aggressive sales people and marketed my films successfully around the world. They are still very connected and well thought of by the top international buyers and have long standing relationships with prominent US distribution companies. I look forward to working with them on my next movie.
Raj Mehrotra, Producer
Alexandra brings decades worth of international production, finance and distribution expertise to her clients, partners and projects. Her knowledge is matched only by the depth of her connections in the worldwide motion picture industry.
Phil Botana- Representative of French Distributor FIP
"I've been working with Little Studio Films and Alexia over the past few years with my screenplays and she is the best at what she does. Hands down. She looks out for her clients and goes the extra mile, step, and crossroad every time."
Mark Moorer, Screenwriter/Content Producer at the CW
"I have known Alexia for many years and she is a consummate professional who only engages where she can deliver added value. Her multilingual skills and ability to bring different personalities together as well as the passion, belief and creative vision she puts behind the artists she chooses to represent are huge pluses for anyone looking for representation or engaging her services."
Mark Andrews, Producer/Financier, MUGSHOT FILMS

"Alexia has an amazing flair for finding top-notch material and talented writers. She is lovely to work with on development and is truly knowledgable in both the distribution and foreign financing arenas. Alexia would be an asset to have as a Producer on any project and I recommend her very highly."
Lane Shefter, Producer, VAST ENTERTAINMENT
"Ever since signing on with Alexia and Little Studio Films she has had the biggest impact on my screenwriting career. She has passion for what she does and it shows. Her deep and detailed knowledge of the industry has been a valuable tool in pushing my career to the next level. Through her tireless work she has landed me meetings I would never have gotten on my own, and writing assignments I would never have been considered for. If you have the chance to work with Alexia or have Alexia work for you, don't let it pass you by. Alexia is a class one A person and professional. "
David Castaldo, Screenwriter
"Alexia's enthusiasm, irrepressibly upbeat spirit, and incessant can-do attitude helped us get event after event going for Generation Obama Los Angeles. We couldn't have done it all without her. Not only is Alexia a dedicated professional, she's that rare positive-minded kind of person you always hope to be around."
Natasha Klibansky Development Executive, The Ladd Company
"I remember Alexia from the old days, speaking six languages fluently and working with her has always been a great pleasure. She is very thrustworthy and reliable and has achieved impressive results during her long lasting career as a business woman. I hope to work with her again at Little Studio Films and acquire a couple of films she (co)produced."
Hanks Kok, Buyer, Benelux Territories Universal Pictures
"Alexia is a tenacious, persistent problem solver who won't let a "no" derail her. She is highly professional, an excellent networker and creative thinker who is also a very lovely person. I highly recommend her."
Terri Feldman Lubaroff , Sr. Vice President , Humble Journey Films
"Love her energy, commitment and passion. It is so contagious ! Joy to work with !"
Zora DeHorter, CSA , Casting Director , DeHorter Casting
"I have done an interview with Alexandra and also have asked for her advice as a filmmaker regarding one of my upcoming projects.I was impressed by her professionalism, her work ethic and the knowledge she has about the film industry. I wish her best of luck with her future projects as also to continue to work with the energy and enthusiasm she has."
Alexander Leontaritis- Greek Hollywood Reporter journalist and Filmmaker
"I have known Alexia for many years. It's not that easy to produce a multi-million dollar film written by an unknown writer and it may never happen, but Alexia remains my inspiration and driving force. In her magnificent heart, brilliant mind, talented creativity and expert knowledge, she keeps pushing the envelope of my artistic abilities. Alexia is honest, direct, "right-on-target". Someday after it gets the attention of a big Studio Executive or a famous Actor, Alexia will be my Producer."
INGRID PFEIFFER Creative Writer, Sales and Financial Service Specialist
"Alexia has always been an important source of client information for me and the companies for which I have worked. Her understanding of international markets, buyers and the needs of buyers in the different territories has been very valuable. Her knowledge of international business practices and fluency in six languages is also enormously helpful during negotiations and in closing deals. I have worked with her off an on for many years and at many markets including Mip, Mipcom, Cannes and the AFM. Working with her is always a pleasure."
Andrea Miller, Distribution Executive
"Alexia was one of the major driving forces behind Generation Obama's success. She never hesitated to leverage her many relationships for the cause, and she went above and beyond the call of duty to ensure that all of our events were as successful as they could possibly be. We should be lucky to have her as long as she chooses to stay involved."
Bim Ayandele, Co-Chair Generation Obama
"Alexia Melocchi is an exceptional feature film producer. She has great taste in material, outstanding contacts and a concise understanding of the marketplace. She is well organized, prepared and a good problem-solver. She always responds to requests in a timely manner. She maintains flexibility and professionalism when dealing with others."
Chris Charalambous VP Development, Irish Dreamtime
"Alexia has long been a trusted adviser and friend when it comes to dealing with the creative and sometimes strange world that is Hollywood. In large part due to working with her, I've gone from a writer with a few good ideas to a published author, optioned screenwriter, and documentary director.
Alexia is a trusted partner with many great connections, and more importantly, sound insight into the way the Hollywood system works."
Eric Anderson, Author and Screenwriter
"Working with Alexia was an absolute joy. Not only is she knowledgeable about foreign sales and producing but she has the sort of taste in for good writing that just can't be taught. She's a class act through and through and I look forward to the day when we work together again."
James Waugh, Director of Development and Production, Suntaur Entertainment
"I have known Alexia since 2004. During that time I have seen Alexia's work ethic first hand. Alexia is an excellent producer, manager and film and television industry professional with a creative eye for detail, tremendous organizational skills and excellent contacts. She possesses outstanding people skills and communicates well with key players in the industry.
Her Company's reputation is above reproach, is always willing to go the extra mile and is very loyal to her associates, clients and prospects".
Karl Sanger, Sanger Talent Agency
"Thank you so much for checking in, I can't begin to tell you verbally how appreciative I am. It's an honor. Thank you again for being in my life, I am forever grateful for you and this opportunity you are giving me to express in words a special story."
Joshua Braunstein, Screenwriter
"As I told Kat, I've really enjoyed going through this process with both of you. Your comments and suggestions have been tremendously helpful, and I'm really proud of the script with the insights you've provided. Thanks again for all you've done!"
Kathy Deters, Screenwriter
"This has been an amazing year for me and my work as I have traveled to five countries and filmed two movie documentaries, "The Gift" and "The Invocation," starring Deepak Chopra & Jim Carey; I would also like to give a special thanks to some of the people who continue to inspire and support my work: Alexia Melocchi, Thank you."
Gary Quinn, Life Coach/Author
"I highly recommend Alexia Melocchi to anyone who is serious about furthering their career. Since joining Little Studio Films as a client five years ago, Alexia has doggedly pursued writing jobs for me while enthusiastically marketing my own screenplays.
Alexia is truly one of a kind. Not only is she a top notch manager who knows the business inside and out, but she's also someone I've come to admire and respect. She cares about her clients — a rarity in today's world."
Sherry Strub, Screenwriter
"What a pleasure it is to deal with you. You are fair and a true professional"
Claude Demers, Screenwriter and Producer, Canada

"We have been acquainted and associated professionally with Alexandra and Alexia in the international arena for a better part of five years.
We find their unique international knowledge and astuteness particularly relevant to us as we rely on their expertise in distribution and production as well as their taste in regards to projects we endeavor to collaborate together on.. Their presence in the film community is highly respected and regarded."
Helen Beadleston, VP Acquisitions and Co-Productions, HELKON INTERNATIONAL PICTURES
"We have collaborated with Ms. Melocchi in many aspects of the film business. In all this time she has proved to be very efficient, professional and reliable. Knowing the US Market of Cinema Distribution very well, she has been giving INTRA MOVIES a valid collaboration to consolidate the business relationship between this Italian company and the US Distributors."
Paola Corvino, Owner, INTRA MOVIES
"I have known and worked with Alexia Melocchi for a year. In that time she has proven to be a hard working, extremely professional and passionate Manager/Producer/Distributor. I have complete trust in her amazing talent roster and her skills as a Talent Manager."
Kurt Patino, Talent Agent, BOBBY BALL AGENCY
"I have known Alexandra Yacovlef and Alexia Melocchi since 1989. They are well known in the international sales arena for selling American film rights in other territories. I have always been impressed by their professionalism and I am always interested in doing business with them."
John Ferraro, (ex) Senior Vice President Worldwide Acquisitions and
Co-Productions, PARAMOUNT PICTURES
"Globalization might be controversial, but not when it comes to Little Studio Films who both think and act globally. Almost a prerequisite for success in today¹s difficult markets. In my case and for so many others, Little Studio Films is the indispensable element in that process. As a writer/director who is happiest at the computer or on the set, what a gift to have enthusiastic and intelligent collaborators who are tirelessly and imaginatively (and charmingly) bringing together the talent and the where-with-all to make movies happen."
James Becket, Director
"I have known Alexia Melocchi and Alexandra Yacovlef since 1990. I have worked with them regularly. They are highly respected professionals in the film distribution business and have been instrumental in the financing and selling of a number of films that I had produced. I am looking forward to continuing my relationship with them."
Jonathan Venger, Producer
"Alexia Melocchi and Alexandra Yacovlef sold my movies DEADLY DIAMONDS, AMERICAN RAMPAGE and THE DOMINO PRINCIPLE internationally and gave me all the proceeds from sales on time and in full. Their professionalism in the Entertainment business and worldwide film arena is unquestionable."
Raj Mehrotra, Producer
"The Projects LITTLE STUDIO FILMS brought to me have always had merit, and several have been represented as being in association with some of the industry's major names. I find them to be both knowledgeable and creative in the world of television and film."
Barry Adelman, DICK CLARK PRODUCTIONS