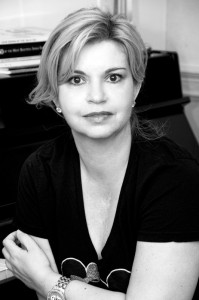 Alexia Melocchi is an accomplished and respected entrepreneur, and P.G.A producer,  known for a deep understanding of the international distribution, production and financing landscape in film and television.
As the co-founder of Little Studio Films, and with a 30 year longevity in Hollywood in various roles, she works closely with filmmakers, producers,  international distributors and Media Companies around the world.
International Market Super Connector: Navigating diverse international markets, Alexia secures co-productions and arranges worldwide distribution for films and shows. Her track record includes the sale of over 50 successful movie worldwide and 150 acquisitions on behalf of her distributor clients.
Multilingual Communicator: Fluent in French, Greek, Italian, German and Spanish, she effortlessly communicates and builds connections across cultures, broadening her clients' reach  in the global entertainment landscape.
Strategic Film Marketing: Alexia employs a global film marketing approach, ensuring clients' projects gain maximum exposure and success on an international scale.
Dynamic Producer: With producer credits in over 30 films,  and her championing of international storytellers, showcasing her talent  in bringing impactful stories to life.
Prominent Speaker: As an expert panelist and speaker, she shares insights at major industry events, including Cannes Film Festival, Women in Entertainment, the PGA,  SEEFEST and more. She is also the host of THE HEART OF SHOW BUSINESS podcast, celebrating excellence in Hollywood,  which ranks in the top 3% in the World.
Writer and Journalist: Her passion for sharing wisdom extends to  writing for THE EDEN MAGAZINE,  giving captivating webinars on the International Film Industry and insightful monthly blogs on STAGE 32.
Board Member of ITTV , ECOFLIX and DIVE DI LOS ANGELES.