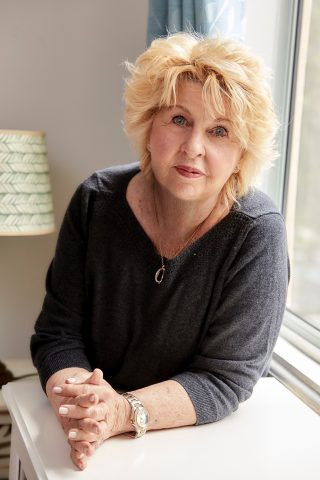 Alexandra Yacovlef started in the Entertainment business in the late eighties in film marketing with the European offices of Studios such as Columbia and Universal and acted as a consultant for the department of film financing at the Wall Street brokerage firm SMITH BARNEY.
She still works as a film financial consultant for the Wall Street Company Gerson Lehrman.
From the 90s she started representing International Film distributors in the USA from 11 different countries. Her fluency in 5 languages and financial experience helped her clients close deals by acquiring and financing over 150 films several of which became worldwide successes and classics.
AXELIA INTERNATIONAL PICTURES a Film Sales Company was created consequently together with Alexia Melocchi her daughter and business partner sold 50+ films worldwide to International Distributors as well as US Studios and mini majors, while attending all major Festivals and Film Markets.
In 2000 Alexandra Yacovlef and Alexia Melocchi started the LITTLE STUDIO FILMS brand with the intent to engage in multiple Entertainment related activities under one roof like in the old Studio system.
Whilst Alexandra produced 9 Independent films, she remained faithful in ensuring that American and International Films get the worldwide attention that they deserve thus continuing the acquisition of theatrical films of behalf of major International Distribution companies partnering up with Studios and Sales companies for the production and theatrical release of these films some of which were Oscar nominated as well as box office successes.
Today LITTLE STUDIO FILMS has expanded its reach in Television with series, limited series and shows often in partnership with successful show runners as well as branding companies and celebrities who realize more and more the necessity of high quality product and global appeal.
Alexandra enjoys working with people she has strong and long relationships with from Networks, Studios and an exclusive group of Distributors/financiers and she is very active with all her clients that include also Media Companies.