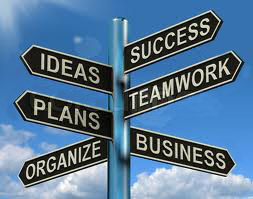 A few weekends ago  I was invited to a Conference for Screenwriters where aspiring film makers, screenwriters, authors and producers were given the opportunity to pitch their material to Producers, Agents and Managers in a "six minutes and you are out of here" format. I heard 20 pitches in a 2 hour time frame and I wish I would have had more time and the opportunity to tell many of those writers what they were doing right and what they were doing wrong on a social and professional level of etiquette,  as etiquette plays a big role in getting your material read, but most of all in making a lasting enough impression that may bring about the foundation of a potential future relationship with a Producer, Agent or Manager. This list is about  what it feels like to be "on the other side" of the pitching table when a screenwriter's presentation makes us adverse to  requesting your screenplay.
THE PITCHING DONT'S
1. Sitting down and starting your pitch without even noticing the person across the table. You have no idea who they are, what their position in the Company is nor you care. You start talking incessantly about your script, without so much as a polite "Hello" and a "Thank you for listening".
2. Failing to do your homework on the Company you are pitching to. It could be as simple as a single sentence that bring up the last movie they produced and what you liked about it, or knowing something unique about the Executive 's experience and background you may have read about.
3. Talking like a Robot.  Yes, that's what you sound like when you memorize your pitch and recite it. You should know your story well enough to be able to tell it different each time as monotony induces sleep.
4. Leaving  us clueless with any type of information about  who you are. Is there something interesting about you that we should know before you start pitching? What is your background? Where or with whom you studied the craft? Are you optioned or produced? Or something as simple as telling us why you want to be a writer.  Two sentences, well thought of, can give us a snapshot of your personality and level of experience.
5. Not giving the title of your screenplay at the beginning. Or not telling us clearly who your protagonist is and what makes them so. We are not mind readers.
6. Not giving us any comps. I am a big believer in comps, not because we can't figure it out as that is our job as Executives, but because if you know them correctly, it shows you actually do watch movies and know the marketplace for your material.
7. Missing the  "going out with a bang"  moment, meaning finishing your pitch without a full of enthusiasm summary of why you feel your screenplay is unique and the main reason I should want to produce it or buy it or represent it.
8. Not knowing who your audience and demographic is. Or totally getting it wrong.
9. Avoiding the Eye contact. We are not invisible. And not taking the time to dress appropriately. Would you go to a job interview dressed like a slob? Because this is a job interview. The person across the table may buy your script or help you sell it.
10. And lastly, being rude and not accepting feedback and critique. If the Executive is asking you questions,  or tries to give you constructive advice, reacting like it's not our place to do so makes you unlikeable and difficult. Nobody wants to work with difficult and disrespectful  talent.
The best advice we at Little Studio Films can give you is to practice, practice, practice your pitch. Do it with strangers, not friends. Friends and family will always try to flatter you and won't give it to you straight. Ask how you did, if you drew the listener in with  your storytelling and your demeanor. Be a salesman by showing you care for the customer. Even the best cars in the lot don't get sold by a bad salesman. In Showbiz, as in any other professional field, human connections are key and the foundation for collaborations to happen. The best creative endeavors begin with a connection, and not with a  pitch. Let us connect to who you are first, then to what's on the page.
(from Alexia Melocchi's  Linkedin page Blog)