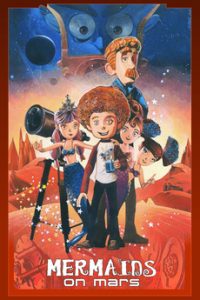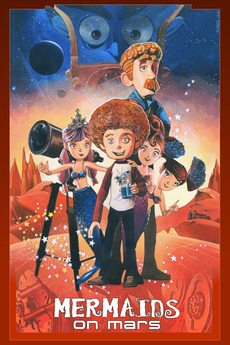 Mermaids on Mars- SYNOPSIS
In the film adaptation of the very successful short film by the same name, Julian's Father, Gilbert, once a famous scientist, is now the brunt of ridicule for insisting he has previously met the mermaids and that they were in dire need of Earth's help. Julian, who has never once doubted his father finds himself one fateful night sucked through a magical ocean portal where he meets the super powerful mermaids. The mermaids explain to Julian that the last of their water and their very livelihood is being threatened by the evil Martian. Will Julian be able to save the mermaids and their precious water? Or will the Martians evil plan prevail? Find out in this beautifully rendered stop-motion film.
Screenwriter: Nancy Guettier & Katherine VanPelt
Producers/Production Companies: Nancy Guettier, Alexia Melocchi, Little Studio Films, Nancyland
Genre: Animation, Adventure (SHORT FILM)

Links
Trailer of the award winning short film:
Buy the book on Amazon today!